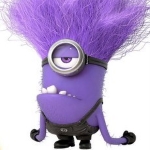 By
Topher
- Wed Sep 25, 2013 11:05 pm
- Wed Sep 25, 2013 11:05 pm
#500204
We've just finished watching a film and when we turned the TV on, Dave Gorman's Modern Life is Goodish was on.
I watched the last 15 minutes, which was partly about his celebrity lookalike story (which was very good) and partly about the poem he came up with composed of internet comments about the badger cull. Then the credits rolled and I spotted this:
What's that about then?! I don't think it's because of the badger cull comments, as I don't recall that being discussed on here - it is, of course, entirely possible there was a mention of the site before I started watching it, but I'd be surprised, as I'm assuming someone would have spotted it already. I'm assuming the programme is made for Dave, seeing as the badger cull is relatively topical.
Deadly wrote:

Topher wrote:Stuff about Thatcher....


You are a disgrace and I'm looking forward to when someone you respect dies so I can rub your liberal face in it.