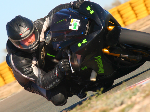 - Tue Jun 10, 2014 3:56 pm
#503175
Loved Rik Mayall when I was younger, and his more recent performances on Man Down (C4).

As said, 56 is no age to expire naturally. RIP champ.
I've actually met Chris n shook his hand. This fact is still causing slight issues in my trouser dept....

Yudster wrote:Best post ever.