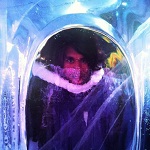 - Thu Jul 05, 2012 9:32 am
#468019
Thought I may as well start the next season's thread, and start it moaning.

I really hope Van Persie goes to a foreign club who have a lot of money. PSG, Inter, AC Milan or Real would be the prime candidates - Chelsea, Man Utd and Man City are all capable of putting together a salary package and a fee which would be attractive to the player, but it would put the club at a huge disadvantage to strengthen a rival like that - not to mention it would be heart breaking to see him playing for another English club.

Juventus don't have much money, but as they're marking their return to the top (with their Serie A win) they'll want to make a marquee signing, but they are horribly stingy. They even quibbled about paying Man Utd 240k for Paul Pogba (a player worth a lot more). If RVP only wants to go to Juve then we're in for a summer more tedious than Cesc-gate, as they'll be happy to wait until next year to get the player for free.

As for the player himself? The statement was unnecessary and designed to make his sale the only option the club has. I think he was told that we'll keep him for the last year of his deal - and if we haven't won anything then he can go for free. He didn't like that, and decided to release a statement which echoed the sentiments of lazy Arsenal fans to curry favour. He wants out, and he wants to show that he's more powerful than the club. We had this with Nasri, but Nasri wasn't half the player Robin is. It's sad that he couldn't handle his departure with dignity.

Part of the reason we haven't bought a world class striker has been to accommodate his place in the team - and his absence through injury in previous years has been key to our poor form at times. To alienate himself from the club and the fans so publicly shows a distinct lack of class - all the best to him in the near future, but I hope it doesn't come at our expense - and that I don't have to see it week in, week out.