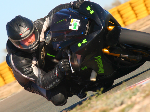 - Wed Nov 04, 2015 5:09 pm
#507606
Just wandering if you guys know what is going on with Old CM Show team members. We all (kinda) know what Comedy Dave is doing, thanks to previous posts regarding his (supposed) demise.

but, what about Big-Gay-Al? And Rachel? And Carrie? etc...

I know some of you lot must be into twitter far more than I am and have answers to some of these questions.

Any info, gratefully received.
I've actually met Chris n shook his hand. This fact is still causing slight issues in my trouser dept....

Yudster wrote:Best post ever.