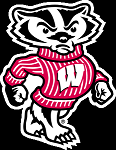 - Thu Sep 24, 2015 3:15 pm
#506663
flyingbadger wrote:

Topher wrote:Yes and next week you are getting Agents of SHIELD series 3 in the states, so I shall be getting that as soon as it appears.



That's one I didn't really get in to. Gave up after a few episodes.
Worth giving it another go?
Many gave up on it after the first few episodes, but the show staged an incredible turn around halfway through the first season. That turn around coincided with the Captain America Winter Soldier movie. They took elements of that movie and wove it into the main plot. It then became a really solid, exciting show. The 2nd season was equally as strong IMO. If you can get through that first half of season one, I don't think you'll be disappointed by the end of it all.
I'd also recommend the mini-spin off series Agent Carter. Only 8 episodes and it was also very good.