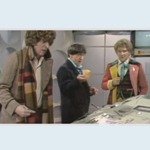 - Mon Mar 30, 2009 5:41 pm
#380581
MC wrote:Top work by everyone involved.

I have hundreds of old cassettes from around 2003 - will get round to converting them one day!

Just wanted to make sure you all know about the following links:

http://www.c4h10o.co.uk/chrismoyles/

http://www.radiowaves.fm/audio/ChrisMoyles_Summer98.ram

http://www.radiowaves.fm/audio/ChrisMoy ... mber98.ram

Top link has four old Moyles shows from 97/98 on it, including Breakfast Show cover for Zoe & Kevin. The rest is highlights of Chris and the team filling in on Breakfast in 1998 - its all just unbelievably brilliant...
Sorry to drag this particular post back up, but did anyone work out how to download the two radiowaves files from 1998, they opened as realplayer files, but unfortunately my PC hates realplayer (it plays everything broken up & jumps a lot)
Any help greatly appreciated, be nice to be able to rip these as MP3 files
Regards, Johnny 1989
The Chris Moyles and Mark & Lard Archive:
Ongoing updates in the Moyles and Mark & Lard Archive:
New Thread updated Weekly