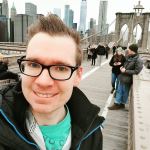 By
James H
- Mon Sep 07, 2015 10:17 am
- Mon Sep 07, 2015 10:17 am
#505155
So, you want a DAB radio for your car?
Now it's all official we can all rejoice and go out and buy shiny new DAB radios to listen to Chris on our way in to work.
You have a multitude of options, some super-cheap and some not-so-cheap.
A good place to go to, at least for reference is
dabonwheels.co.uk
. They have quite a few radios in stock, and also give a star rating for the aerials that accompany the units. I will be using them in the examples below where possible.
Aerials
First off, you will (probably) need a decent aerial. You can't use your car's existing FM aerial (OK, you can technically but they're rubbish for DAB).
Aerials vary in quality (and price) and not all DAB radios can use the same aerials, some use powered aerials that get 5 volts pumped into them by the unit, some use unpowered ones so check before buying!
There's three main types of aerial:
1. Clear aerials that stick to your window
2. Externally-mounted aerial that transmit through the glass
3. Magnetic aerials that stick to the metal body of your car
Generally, the ones that stick to your rear window aren't amazing quality - and they cost more, for best results get a one that lives outside your car - either a magnetic one sticks to the roof of your car, or one that connects through the glass (although these cost a bit more).
Best through glass option (£24.99):
http://www.dabonwheels.co.uk/Kinetic_DE ... erial.html
- 5/6 stars
Best magnetic option (£19.99):
http://www.dabonwheels.co.uk/Kinetic_Ma ... erial.html
- 5.5/6 stars
NB: Most stereos, and some FM/Aux DAB upgrades come with an aerial, so it's always worth seeing how good that is before investing in an aerial.
Disclaimer: Check compatibility first! http://www.dabonwheels.co.uk/Which_aeri ... radio.html

...Now onto actually getting DAB in your car!
The cheapest option - FM/Aux In
If you have your manufacturer-supplied radio and don't want to faff around with fitting a brand new stereo you are either going to want on that transmits to your existing radio via FM or an Aux In cable, depending on whether your car has an aux in jack or not.
Aux in will generally have better quality than an FM transmitter as it's directly connected to your stereo.
The price and quality of these varies, you could pick up an Alpine EZi-DAB for ~£150 or go for a cheap option that plugs into your cigarette lighter for ~£30-50.
Here's a few available:
http://www.dabonwheels.co.uk/Quick-fit_ ... adios.html
The middle option, upgrade your existing headunit to DAB
Some manufacturers provide an extra unit that plugs in via a special cable to upgrade your aftermarket stereo to DAB, although they're becoming harder to find. One example for Alpine touch-screen units is the TUE-DAB1U - about £180.
Go all out and buy a new stereo
There's plenty of stereos to choose from nowadays, although not every stereo has DAB so it's worth checking.
It's up to you to pick personal preference but personally I have Alpine and Pioneer kit in my cars and have no complaints with either of them.
If you're swapping your original stereo it's worth noting you will probably need both a harness adapter and fascia adapter.
Also, most modern cars tend to support what's known as double-din stereos (essentially double the size of standard stereos). If your car can fit one I'd say definitely get one of those over single-DIN.
Here's some that definitely support DAB:
http://www.dabonwheels.co.uk/In-dash_DA ... adios.html
I might edit this later to be more in-depth but I've rambled long enough, if anyone wants any help with what to buy, or has any questions just give a shout on this thread!
James.
Crunchy Nut Cornflakes are just Frosties for wankers.