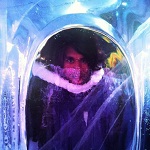 - Thu Aug 21, 2014 9:41 am
#503993
During an appeal any punishment is effectively put on hold - I'm pretty sure that's a legal absolute in most cases where a governing body is in charge (certainly in football if a player appeals a suspension, they are free to compete until the appeal has been held). The nature of an appeal in this case is disputing the decision and punishment, so you'd be hard pressed to justify pressing forward with the punishment.

If FIFA stopped Barcelona from signing players during their appeal process and Barcelona were eventually successful, there would definitely be a case brought against them for the time which was lost during the transfer window (in this case it would have left them with 12 days to conduct all their business, with around 10 weeks lost).

Also, transfers can't be undone as they're legal deals with large amounts of money changing hands between at least 4 parties. Also, if a player (eg. Suarez) was to sign for a new club, sell their house, buy a new house, move their family and also break ties with their former employers - I doubt there'd be much in contract law (or trade law) which would enable such a 'do-over'.

The real outrage here is that it took over 4 months for the appeal to happen - likely because FIFA wanted to give Barca a grace period where they could sort their house out with an idea of what the punishment would be, so that Barca may take their punishment without much fight.

It's not the first time they've been banned either - but they're the golden boys of all club football. Which is why they're essentially giving them a slap on the wrist for posh child trafficking.