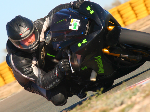 - Mon Jul 14, 2014 1:23 pm
#503520
Back on the Premier League; nice to see Leicester flying high in 8th place at the moment, AND above Man Utd...

http://www.bbc.co.uk/sport/0/football/premier-league/
Lets hope we can maintain that. Doubtful though...

I've actually met Chris n shook his hand. This fact is still causing slight issues in my trouser dept....

Yudster wrote:Best post ever.