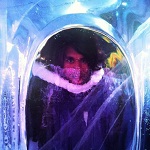 - Tue Jun 25, 2013 1:44 pm
#497631
The Deadly wrote:

Yudster wrote:The Killers. Absolutely brilliant first album then they turned to a steaming pile of turd.


That album is really old now. You must have listened to it when you were young.
If Yuds was young in 2003, that would make her 39 at the most - that's a fraction of her age!
that fraction is 1/3