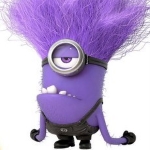 By
Topher
- Tue Jul 02, 2013 10:19 pm
- Tue Jul 02, 2013 10:19 pm
#497856
What do we all make of the tyre situation? Zoot and I were at the race at the weekend; my opinion is that the FIA have caused this issue by putting pressure on Pirelli to produce more and more delicate tyres without letting them test them properly.

I liked Derek Warwick's poing: next year the engines are being made greener and to be more economical, which is at odds with the current situation when you have tyres lasting five laps.

Also, sad to see Mark Webber go - he seems like a really nice bloke. Hope he enjoys his new sportscar career. I also hope Red Bull hire Raikkonen and will confidently predict that if they do, he will kick Vettel's arse most races.
Deadly wrote:

Topher wrote:Stuff about Thatcher....


You are a disgrace and I'm looking forward to when someone you respect dies so I can rub your liberal face in it.