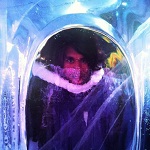 - Fri Nov 30, 2012 2:15 pm
#487534
As it's the beginning of advent this Sunday, I thought I'd kick this one off.
Firstly - What are you all doing for Christmas? Do you have any traditions?
Secondly - For the love of God, have you got any decent discount vouchers for online shops or decent in store offers?! I have so many people to buy for and we're buying our Christmas decorations from a standing start!
Thirdly - What Christmas foods do you lot like? I'm going to be experimenting with making mulled bacon on Monday.
My sister is due for her first child on the 13th of December, so Christmas will be a funny one . Quite a few people from the family will be coming from overseas to coo over the baby - luckily I get to try out new Christmas recipes as I'm responsible for dinner.
Good lord I love Christmas.