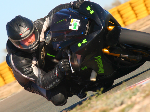 - Tue Aug 27, 2013 2:40 pm
#499367
Ah... How things change. The work-horse is due to be replaced...

Since passing the 250,000 mile mark a few weeks back in France, I have decided to draw a line in the sand on spending money on her. With tax due, 4 new tyres needed and a couple of other minor things building up, I figured the £1000 or so that'd cost might be better spent on a deposit for a new car.

So, since I no longer do 1000 miles a week, I'm leaving LPG behind and making the switch to diesel - pick up the new(ish) car on Saturday!

Excited, and nervous, in equal measure! Gonna shudder the first time I fill the tank...
I've actually met Chris n shook his hand. This fact is still causing slight issues in my trouser dept....

Yudster wrote:Best post ever.