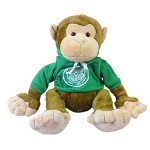 - Wed Jul 18, 2012 12:00 pm
#470501
Deadly wrote:The Rangers situation is farcical. I think the SFA should combine the SPL and Div 1 and Div 2 & 3 and have Rangers start in the newly formed second division. I feel sorry for the hardcore Rangers fans, must be awful for your club to be destroyed like that.
Rangers are dead. If the fans of that dead club want to go support a brand new club, they can do so at the bottom of the Scottish football setup. As we don't have a pyramid system, that means Scottish Football League Division 3.
It's a real shame for their fans, but they didn't seem to mind for the past 25 years as successive owners overpaid, overspent and overreached far beyond the actual means of the club. But having said that, when Celtic were heading the same way in the early 90s the fans mobilised and helped oust the owners to bring in new ones. Rangers fans buried their heads in the same and did nothing. A lot of that is due to the subservient media in Scotland who possible need Rangers (and Celtic) more than anyone else.
Alex Thomson at Channel 4 had ripped the entire thing to shreds in recent months. He's done a better job of it than most, and to be honest it's a bit beneath him given in between he was going back and forward to Syria.
foot-loose wrote:Big * or no *, no "lol's" allowed. NEVA!