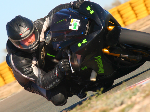 - Mon Sep 10, 2012 7:00 am
#475406
Thats been one of the things making this season so great - teams like Sauber, Force India, Lotus etc all doing really well and getting podium finishes - top shiz.
I've actually met Chris n shook his hand. This fact is still causing slight issues in my trouser dept....

Yudster wrote:Best post ever.