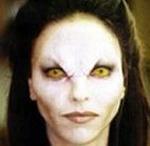 By
Yudster
- Mon May 20, 2013 12:14 pm
- Mon May 20, 2013 12:14 pm
#496265
Its slowed down already though. Still, it wasn't the primary reason for the change in eating habits so its still a happy bonus! I am going to try to find a way to go swimming and to the gym two or three times a week if I can, that should mean I can keep on benefitting in weight loss terms with what I am doing anyway for my blood sugar and cholesterol.
Charlalottie on Twitter wrote:Just remembered that I played pool with a satanist last night. Really should go out on a Friday more often.
Charlalottie wrote:Had a good night last night. We lost the pub quiz but had my hair plaited by a viking.