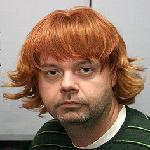 - Wed Sep 26, 2012 11:50 am
#480693
Hey, I noticed the Tedious Link Theme was added a few days ago :
http://chrismoyles.net/soundvault/sound ... ileid=2853
I was just wondering if this website has a download of the old Tedious Link theme floating around anywhere, the one that was a remixed version of the Bottom theme tune

Many thanks!
"Hello Chef Ramsey.
I have a star for you, from Michelin Man!
Your mince pies were beauuutttiful"