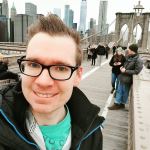 By
James H
- Tue Jun 26, 2012 4:40 pm
- Tue Jun 26, 2012 4:40 pm
#467282
bmstinton93 wrote:Talking of that server you don't have the world cup commentaries from 2010 to put on there do you?

And okay thanks for the offer. I'm only doing audios of the sets anyway so it won't be masses of space but may still need to take you up on that.
If you can find em I can get them on there!
Crunchy Nut Cornflakes are just Frosties for wankers.