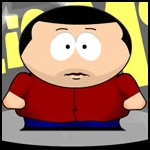 - Fri Jan 15, 2016 7:53 pm
#508170
So busy throughout December, that I didn't have time to listen to the show, and I'm just catching up now (currently on 16/12/2015), so I'm not sure if this has been discussed or not.
Did Chris "pretending" to hate the Dominic the Donkey song really annoy anyone else?
Liked it when they used to embrace the song for the fun that it was.
Can't help but think that it was all about getting the texts/tweets rolling in.
Can't remember ever scrubbing forward through the show so often, in more than 10 years of listening to him, but when he starts moaning about the song, I just can't listen to it.
Seems staged.
And they play a lot worse on the station as part of their playlist!

Please tell me that it doesn't go on in this way right up to Christmas!
Just had to get that out of my system.
I feel better now.
CM
Chris
- "The Strictly Come Drinking Game with err, Len Goodman."
Dave
- "Hmm, out for Christmas next year...er...we're not sure on the title yet, but you know, that's a possibility."
Chris
(Starting to laugh) - "We'll have to change the title..."
Dave
- "Yeah, yeah.....(uncontrollable laughter)"