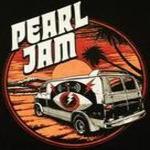 By
jeddeth
- Wed Jan 28, 2015 6:00 pm
- Wed Jan 28, 2015 6:00 pm
#504456
Hey kids!

I have been searching for a good alternative for the past few years, but I haven't found anything to quite replace my daily routine of listening to the full Chris Moyles show each day. I tried Chris Evans because someone here suggested it, but I can't get into him. I've tried to listen to the current Radio 1 Breakfast show, but obviously it's not the same.

So what have you been listening to? Is there a suitable replacement on the air? Has anyone found anything they enjoy hearing every day in the same way?

I'm in New York, but have always loved British Radio... so any suggestions of shows online is much appreciated.