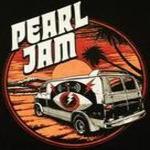 By
jeddeth
- Wed Jul 18, 2007 2:48 pm
- Wed Jul 18, 2007 2:48 pm
#297110
Sometimes things that happen on the show go over my head... I thought this would be the prefect place to get some answers!

I'll start off small...

1. Who is roy walker? I get that he was a famous comedian and the host of a game show, but what does he do now? Does he really come to the studio every day for just 10 minutes? He doesn't even really do anything, many of his parts are pre-recorded and Chris reads the clues, so what's the point? This is one of my least favorite features on the show, I just don't see the appeal.

2. Does Chris realize that he and Drew Barrymore share the same birthday? I always thought there was something behind that coincidence and the fact that they don't get along. Opinions?