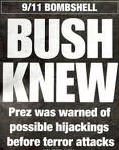 - Tue Feb 20, 2007 7:50 am
#270425
..We went mad over the whole Radio 1 / Chris Moyles Inc coming to Donny. Put us on the map to eight million listeners, and around the World I suppose.
Had a tiny chat to Aled when he was stood at the Clock in the centre of Donny town, good chap.
Thanks.
Qwertyo8 from Donny! Donny! Donny! Donny!