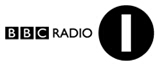 Chris Moyles || Comedy Dave Vitty || Dominic Byrne || Aled Hayden Jones || Past Team Members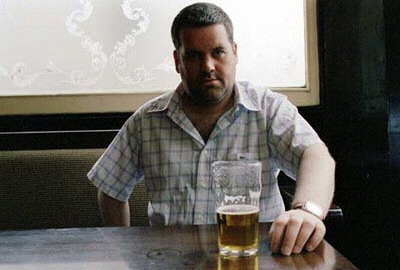 Family & Personal Life | The Early Years (90-96) | Joining R1 (97-98) | Sat Show (98-01)
Afternoons (98-03) | Breakfast (04-) | TV & Film
Chris always wanted to be a DJ

Chris with his Mum and Dad

Chris Moyles was born in Leeds on February 22nd 1974, the youngest member of the Moyles family.

He has one older brother, Kieron, who works as a promotions executive in London and was born on June 8th. His dad Chris used to work for the post office, and is now retired. His mum Hannah Veronica (aka "VIP Vera"), is also retired, and used to work as a school assistant.

Chris's parents still live together in Leeds. Chris has been seeing his current girlfriend Sophie Waite since September 2002 (pic here). Sophie also works for the BBC, and was formerly a researcher on the now defunct music show Top Of The Pops. She's from Hertfordshire and supports Arsenal. She's often mentioned on the show by Chris, and was a contestant on the last ever Car Park Catchphrase in December 2005.

Before Sophie, Chris dated ex childrens TV presenter Ana Boulter. The pair met in March 1999, and eventually split up in December 2001, to much publicity. Prior to that Chris had a long relationship with Helen Legh, who he met while working for the GWR network. Helen is now the breakfast DJ on the radio station Q103 in Cambridge.
A young Moyles

Chris began his radio career at an early age, working for a hospital radio station in Wakefield - located in the top of a very large building in a mental unit! He also worked at the weekends on Radio Top Shop, a fact that has been mentioned lots on the show throughout the years.

After leaving school with five GCSE's at the age of 16, Chris joined Aire FM in Leeds (now Radio Aire), initially making cups of tea for Carol Vorderman. He then moved abroad at the age of 18 to present on the world famous Radio Luxembourg (where he used the name Chris Holmes, Holmes being his mothers maiden name).

After nine months the station was shut down, so Chris went back to Yorkshire and worked for The Pulse in Bradford, until he was fired eleven months later. Work at other radio stations up and down the country followed - including Signal Radio in Stoke, GWR in Bristol, Northants FM, Chiltern Radio in Dunstable and Horizon FM in Milton Keynes.

In 1996 Chris secured a move to London station Capital FM, where he presented his show The Late Bit each weekend. Without any co-presenters or sidekicks, Chris's unique style was more obviously seen, and he gained a cult following for his late night antics. He would regularly impersonate his fellow DJ's, cut off and abuse any dull callers, and invite women listeners into the studio. (Including the time he painted a naked listeners breasts, live on air).

His catalogue of features included Throwing CD's at the Studio Clock, I don't want to go to work tomorrow and (the amazing) True or False.

Chris was also credited with bringing Britpop music to Capital, in particular Oasis, which he claims Alan McGee still loves him for.

Audio clips from Chris's local radio career can be found in the Antique Moyles section of our Sound Vault.

By the beginning of 1997, people were beginning to talk - and Chris was voted as one of the "Faces for '97" by Sky Magazine. After a year at Capital, the opposition came calling. Kiss 100, London's dance station, wanted him to present their breakfast show, but Chris declined the offer.

His no-holds barred approach eventually brought him to the attention of Radio One bosses Jeff Smith and Andy Parfitt. After a drunken night out with (then) controller Matthew Bannister, Chris was persuaded to join the station. He did so on Monday 28th July 1997 and styled himself as "The Saviour of Early Morning Radio".

At the age of 23, he also became Radio One's second youngest DJ ever. The only one younger was Noel Edmonds.
Radio One Daytime Schedule - July 1997

0100 Clive Warren

0400 Chris Moyles

0700 Mark Radcliffe and Lard

0900 Simon Mayo

1200 Jo Whiley inc. Newsbeat @ 1230

1400 Nicky Campbell

1600 Kevin Greening

1815 Newsbeat

Chris's first show on Radio One was The Early Bit, which went out Monday - Friday from 4-7am.

Joined at first by producer Simon Barnett and broadcast assistant Jude Adam, Chris soon developed a friendship with fellow overnight host Clive Warren, who made regular appearances on the show. As too did Dave Vitty, at the time a technical operative, working as the London based button puncher on the Mark and Lard Breakfast Show.

Soon Dave, christened "Comedy Dave" because he er, wasn't very funny, joined the show alongside new producer, Ben Cooper.

The show added 200,000 listeners before the end of 1997, boosting Chris's listenership to over a million. He was handed the additional 6-9am Saturday Breakfast Show as a result.

This is the show on which Moyles first worked with Simon Hollis (aka Melinda), who'd later go on to work on the afternoon show.

Chris and Dave back in the early days

A promotion to Saturday mid mornings occurred in April 1998, plus by then Chris was also the regular stand in for Kevin Greening and Zoë Ball on The Radio One Breakfast Show.

He had originally been considered as a candidate to take over the show full time, but was held back because of lack of experience. He lost half an hour of his show as a result, as a decision was made to start the Breakfast Show at 6:30.

Shows from this period make fascinating listening, as Chris is often thought to be at his peak, and some of them (including covering stints on the breakfast show) are archived here.

Early Bit features included The Six O'Clock Moment, Small Traffic and What's The Word Or Words. Chris's catchphrase at the time was "Come On!!!!" and he also used to regularly sing songs about Mark and Lard.

"They need me to come and kick the station up the arse, that's what they hired me to do. What do I bring to the station? Me and my little world, everything that goes with it including big breasted women, crap competitions, the word crap - been missing for far too long - dwarves, dwarf tossings off bridges... my world. I'm the saviour of broadcasting."

Moyles on Radio One, Deluxe Magazine Interview - May 1998
Ben, Chris and Dave - the team back in 1998

On May 8th 1998, after only nine months at Radio One, Chris won the Silver Sony Radio Award for "DJ Of The Year". He was only beaten to the prize by Jo Whiley, who said at the time he looked like one of the fat slags from Viz.

Chris actually offended a whole host of his colleagues in his first year at the station, including Mark and Lard, Mary Anne Hobbs, Simon Mayo, Mark Goodier and (notoriously) Nicky Campbell.

John Peel also took against Chris and accused him of being a "DLT-in-waiting". Moyles retorted that Peel was a "Kenny Everett-in-waiting, because Kenny Everett's dead and it's only a matter of time before John pops his clogs". Later the pair made up and became friends (see later).

Perhaps Chris's most high profile falling out though was in July 1998 with Never Mind The Buzzcocks host Mark Lamarr, following his poor showing on the BBC2 quiz. Chris admitted he was crap on the air the following week, but then received a phone call from Lamarr at home. Lamarr accused Chris of slagging off the programme and being the reason that future guest Natalie Appleton had pulled out of appearing on the show. Chris retaliated by saying that Lamarr was "about as popular at Hitler" when he was on Radio One.

The pair traded insults on their respective shows for months, and were once nearly involved in a punch up in a BBC corridor. After Lamarr threatened to kill Chris at the 1999 Brits, a decision was made to stop mentioning him on the air.

A successful stint for Moyles on the Radio One Summer Roadshow tour wowing crowds of screaming fans was followed by the main compere slot at V98 (Leeds) in August.
Chris in Ibiza, 1998

In an ill advised move, Chris also appeared semi-naked for Sky Magazine's summer edition, photos of which can be found in the chrismoyles.net picture gallery here (if you dare look!).

He also presented from Ibiza as part of Radio One's Ibiza 98 coverage, but wasn't invited back until 2003. (This incidently, he blames on Comedy Dave getting jiggy with a competition winner whilst there).

1998 also saw Chris's first upheld complaint on Radio One, when a woman caller faked an orgasm on the air. Moyles called it "girl power" and said the complaint was probably from some bloke who'd never heard one before.

Other memorable moments included naked callers on True or False and Chris's first song parodies, including his take on Barbie Girl by Aqua, the amazing Ballad Of Tescos - and a special tribute to ex Spice Geri Halliwell.

Chris's final ever Early Bit show was broadcast on Friday 2nd October 1998, and featured regular show contributor David The Photographer (aka David Flint), who is sometimes mentioned on the show to this day - clip here.

The final minute of the Early Bit is archived here in the Sound Vault.
Radio One Daytime Schedule - Oct 1998

0400 Emma B

0700 Mark Goodier

1000 Chris Moyles

1300 Lisa I'Anson

1500 The R&B Chart with Trevor Nelson

1700 Judge Jules

The Saturday version of Chris's show used to be a great way to start the weekend proper.

Still mentioned lots on air to this day, it ran for over three and a half years, and was often performed under a haze of booze from the night before. It was also the show on which Moyles and Dave first worked with their current producer, Rachel Jones (for more, see Rachel's biography).

On April 25th 1998 Chris was promoted from his previous 6-9am Saturday slot, as Radio One revamped their weekend schedules. He was given the new 10am-1pm show, produced by Richard Murdoch - and less than ably assisted by "Baldie" Greg Young. For more on Richard and Greg, check out our past team members page.

The show also often contained slightly bizarre competitions, the most famous probably being "Hello, I'm Listening". This involved Chris phoning up someone, who would then have to answer with "Hello, I'm Listening" (like Frasier Crane). There would also be variations of this, with different phrases. Sometimes callers would be from the phonebooks of the team, or from emails into the show.

Here's a rundown of some other legendary Saturday Show features:

Girls Going To Football - Chris used to invite women to phone in and predict the day's football scores. Dave would then predict them with far greater accuracy himself, in a psychic manner. There were several comedy alternatives suggested, such as "Dames Going To Games" and "Bitches at the Pitches". The strapline was "You have to be a proper fan, but not a man!".

Boys Going Shopping - During the summer, Moyles and Dave would sometimes use this feature to replace Girls Going To Football. It usually involved desperate men phoning up in search of excuses to get out of going shopping with the missus.

Gargling - A competition where callers would have to ring up and pick a member of the team to gargle a song for them. If by some miracle they guessed it correctly, they would win office tat. Sometimes celebrity guests would gargle (badly), although Baldie Greg was always the worst by far.

Who's In The Doghouse - Sung to the tune of Who Let The Dogs Out? by the Baha Men, this involved blokes ringing in to explain why they were in the doghouse. It usually involved too much alcohol the previous night.

Midday Chocolate Money - A tribute to Richard and Judy's Midday Money feature, but instead of winning £500 for each correct question, the caller would win a chocolate coin. Chris and Dave used to play this game at exactly midday, with a series of straightforward questions, which they would do in a Richard and Judy stylee - clip here.

Fingernail Riverdance - A feature that involved lots of synchronised finger tapping, in time to the Lord Of The Dance music. Strange but funny.

May Divorce Be With You - Chris and Dave used to make predictions on how long people's marriages would last. We can't quite remember why.

Dave's Introductory Service - Not a feature strictly done on Saturdays, but still a favourite if there was a link to kill. Comedy Dave would show off his musical knowledge by identifying songs from their introduction, whilst playing against a caller or fellow team member.

Every week after 12, the lads would also be joined by celebrity guests, often ranging from the ridiculous to the sublime. Sisqo and Jerry Springer were particular favourites, although a long list - including Natalie Imbruglia, Dannii Minogue, Atomic Kitten and Kenickie - didn't go down quite so well.

In February 2000 '911' announced their split live on the show, and another memorable moment was the day Chris and Dave had to stay on until 3pm in the absence of Emma B - for a five hour marathon shift.

The funniest ever moment on the Saturday Show is widely thought to be the time Comedy Dave sang an off-the-cuff song all about cheese in June 2001, including the classic line "Just take a look at my cheese!".

In August 2001, Radio One announced a major change to its weekend line up. According to a press release, Chris was "giving up" his weekend slot to make way for a new show by Jamie Theakston. A spokesman said "It's because he now has five hours extra each week in the afternoons. It has always been the plan to move him from Saturdays". Either way, Moyles didn't sound too chuffed. The Sun's Showbiz Editor Dominic Mohan said that Radio One bosses were mad, as Saturday was Chris's best show.

The final edition of the Saturday Show was aired on Saturday September 15th 2001 - hear a promo here. Adam Rickett and Dale Winton both made guest appearances on the last show, and you can see webcam images from the final show in our picture gallery.

Chris has since presented one off weekend shows for Radio One, including shows live from Cardiff in 2003, Londonderry in 2004 and Newquay in 2006.
Radio One Daytime Schedule - Oct 1998

0200 Clive Warren

0400 Scott Mills

0630 Zoe Ball

0900 Simon Mayo

1200 Jo Whiley inc Newsbeat @ 1230

1400 Mark and Lard

1600 Chris Moyles

1745 Newsbeat

1800 Dave Pearce

On Monday 12th October 1998, Chris Moyles was allowed out to play in daylight. Given a new, lucrative two year contract - partly to prevent Chris Evans from poaching him to go to Virgin Radio - Chris was promoted to front the late afternoon show (originally called The Afternoon Bit), from 4 - 5.45pm.

Joined initially by Dave and Ben, the slot became home to Chris for over half a decade, and it was in the afternoons that he really established himself as a household name.

Hear the first minute of the afternoon show here.

In his first three months, Chris added 300,000 new listeners and helped Radio One to their best RAJAR results in two years.

New show features included Viaduct, The Not and Our Tone. Chris's new catchphrase was "Hop On Baby!".

June 1999 saw a change of team with the departure of producer Ben to Jo Whiley's show, and the arrival of his replacement, ex Mark and Lard producer Rhys Hughes (also a member of the Shirehorses).

Other new arrivals on the show included the previously mentioned Simon Hollis as Broadcast Assistant, nicknamed "Melinda", because he used to work in a mail room.. ergo a messenger - and impressionist Jon Culshaw, who was working at the time with Steve Penk on Capital.

"Chris, Dave, Rhys and Melinda - Radio One's very own Delta Force." (1999)

August 99 saw the team travel up and down England on the last ever week of the Radio One Roadshow - as bosses had announced plans to rebrand the roadshows as "One Big Sunday" from the start of the new Millennium. They visited Middlesbrough, Cleethorpes, Hunstanton, Great Yarmouth and Brighton on their tour - with live guests including S Club 7, Hepburn, B*Witched, Adam Rickett and Chris's favourite band of the time, Shed Seven.

Moyles would begin and end the roadshows by performing a range of musical numbers - including this one, taken from the show in Middlesbrough.

Chris was voted DJ Of The Year for 1999 by readers of The Sun.

Moyles helped Radio One see in the new Millennium with an extended Breakfast show from 8am on New Years Day 2000, but when the breakfast show was changed permanently four months later, it was Sara Cox and not Chris, who replaced Zoë Ball.

A Radio One spokesman said of Moyles: "His show is doing perfectly in the afternoons and his style is perfect for that slot. Plus he has said himself that he could not bothered getting up at that time". Instead, the team had different plans.

In response to the huge success of new Irish phenomenons Westlife, they had decided to form their own boy band - named Ghetto-Life.

They subsequently recorded their much hyped debut "You're My Baby" at Abbey Road studios - with Chris on lead vocals, Rhys and Mel on guitar, and Dave in his rapper guise as "Choc Ice". Hear the track being played to record producer Pete Waterman in 2002 by clicking here. Lyrics included "You make me laugh; you're sweet and funny, You call me cute names like fluffy bunny".

Ghetto-Life sadly never got a record deal.

New show features included Get Down, Family Fartunes and spoof travel news courtesy of Dick Cheese.

The following summer saw the show take off to foreign shores, with outside broadcasts from Euro 2000 in Holland and Belgium.

Guests on the show included Noel Gallagher, Craig David and Melanie C, plus the team gained a temporary member in the form of Mark Chapman, aka "Chappers" from Sara Cox's Breakfast Show.

Chappers again joined up with the team at Euro 2004 and Germany 2006, but now works on the Scott Mills Drivetime show.

As of Boxing Day 2003, he also presents his own show on Radio One with Comedy Dave - for more see Dave's biography.

As well as presenting various One Big Sunday events across the country, Chris took the show to the road in July 2000 for the One Big Belly tour: hitting Blackpool, Hunstanton, Paignton, Scarborough, Weymouth and Newquay. (Click the links to open some musical treats).

Weymouth 2000 L-R: Dave, Jon Culshaw, Rhys, Chris and Melinda

It was through the One Big Belly tour that Chris first got to know Aled Haydn Jones, a member of the Radio One team who helped book bands and transport for the shows. Both shared a passion for Channel 4's Big Brother, launched in May 2000 - and by the end of the summer, the whole nation was addicted.

Both winner Craig Phillips and "Nasty" Nick Bateman came on the show for subsequent interviews. The team also launched their own spoof parody "Big Mutha": featuring the strapline "10 DJ's, 14 microphones and no jingles... This is Big Mutha". Click here to hear a classic edition.

Another memorable moment from the show during 2000 was the unforgettable team walkout, where everyone on the show bar Chris pretended to quit mid link. They however returned half an hour later.

In December 2000, Rhys left the show for real - to take up a new position as executive producer of Radio One's specialist programming. He returned to the team full time as executive producer in 2005, but doesn't feature much on the air anymore.

Rhys' place was taken by Will Kinder, former producer of the Zoe Ball Breakfast Show. Will, or "Greyhead" as he became known, struck up an instant chemistry with Chris and Dave. Hear the team play spoof feature Stars In Their Flies here, shortly after Will's arrival.

Another change quickly followed before the end of the year, as Melinda also announced his intention to leave the show. His last show was the pre-recorded Christmas Day special, which went out from 6-8pm.

The year also ended with the recording of the song parody widely regarded as Chris's best ever - Stanta. A take on Eminem's number one smash "Stan", Chris's version featured Santa Claus - and plenty of bad language.

Radio One Daytime Schedule - Feb 2001

0200 Vicky Marsden

0400 Scott Mills

0700 Sara Cox

1000 Jo Whiley

1245 Newsbeat

1300 Mark and Lard

1500 Chris Moyles

1745 Newsbeat

1800 Dave Pearce

In February 2001, Simon Mayo left Radio One after fifteen years with the station. This resulted in a schedule reshuffle, which saw both Chris and Jo Whiley given extended shows. Chris was given an earlier start time of 3pm - and didn't disappoint.

2001 is often thought to be one of his best years at the station. His "new" show began with a pre recorded sketch, featuring Simon Mayo himself - and included new jingles and new features, including Secret Squirrel, The Great Receptionist Stopwatch Challenge, Dial-A-Mate and Car-e-oke.

The latter almost saw a live arrest on the show later in the year, as contestant Lucy was told to move by the police whilst on the phone to Chris.

On February 23rd, Chris was joined by some very special guests - the Popstars Hear'Say. It was their very first radio interview, highlights of which went out on ITV the following day.

Moyles went on to parody their debut single "Pure And Simple". Myleene Klass from the band, producer Will's favourite, returned to the show in December to record a duet with him of "Something Stupid", which went on to be Christmas number one for Robbie Williams and Nicole Kidman.

Other notable parodies this year included this - Dave's take on Ian Van Dahl's "Castle In The Sky", all about the BBC losing their Premiership rights.

Melinda's replacement as broadcast assistant, Lizzie Buckingham, joined the show in January 2001.

Lizzie, 24 from Southport, became the first woman to work on the weekday show full time since Jude in 1998. See her biog here.

In March, Comedy Dave and Chappers embarked upon their "Comic Relief Football Challenge" - as they toured all of the Premier League clubs in England and Scotland within a week, to collect merchandise which a listener could win.

April saw producer Hannah depping for Will while he was on holiday, and she inadvertently produced one of the funniest moments of the year, with her drunken story about hitting (and making cry) Coby Dick, the lead singer of Papa Roach. Sound clip here.

Another new weekly feature for the new year was Big Blubber, as the team collectively launched a fitness campaign, with the help of their new personal trainer Gym Lady Jane. Each week Chris, Dave, Will and Lizzie would go out training with Jane, before she rated their performances individually on the air. The most hard working would then win "the licky licky brown nose trophy" and have to make a speech.

The training sessions often took place in London's Regents Park, surrounded by paparazzi, resulting in many appearances in Heat and The Mirror's 3AM Girls column.

Chris's on-going feud with the 3AM Girls escalated when they published his home phone number later in the year, although he subsequently claimed victory.

Chris's greatest achievement from his training with Jane came a year later in 2002, when he completed The Great North Run in an incredible 1 hour 57 minutes, reaching his lowest weight since he was a teenager.

Big Brother made its return to Channel 4 in 2001, won by Brian Dowling. Chris and the team went BB mad, with a number of ex housemates coming onto the show to talk about their time in the house. Davina McCall also made her debut appearance on the show this year. There were even daily updates courtesy of Aled Haydn Jones, Big Brother obsessive - at the time working on Dave Pearce's Drive show.

Aled was invited by Chris to give a one off review of the first show, but it went down well enough for BB Aled to be born. He would often provide eviction exclusives, plus audio from the Big Brother press conferences each and every Friday. Hear a montage of Aled at the last press conference of 2001 here.

With the launch of another reality show later in the year, Pop Idol, Chris responded in typical fashion. Spoof feature Pap Idol was then followed up by another, Bap Idol - won by Nikki, 19 from Essex.

September also saw the launch of two classic features still mentioned to this day: Bang Will's Head Against The Studio Window (listen here) and Dizzy Lizzie (listen here).

The former involved Greyhead banging his head as many times as he could against the studio window in 30 seconds, whilst wearing a helmet. For some reason he didn't think this idea was very safe, so didn't bang his head particularly hard. The latter saw Lizzie put in a swivel chair and spun for 30 seconds whilst listening to nauseating music. She was then pushed off and made to carry an apple and orange. Both features were accompanied by almost identical jingles.

Other new items launched on the show in 2001 included Dave and Will's Camp Cops sketches - plus Challenge The Team, A Book At Tea Time, Guess Who, Mystic Horse and the legendary Sports Talk feature. This is where Will, who knows nothing about football, presented a spoof Five Live football phone-in show similar to 606. It would often feature Chris and Dave as callers on a time delay. The feature was dropped in 2002.

On Tuesday September 11th 2001, the terrorist attacks in America occurred just before Chris was due to go on the air at 3pm UK time. A decision was made not to do the usual show. Instead, Chris played non stop music, interrupted only by regular Newsbeat updates from Claire Bradley. He was wildly praised for his handling of the situation. The next three shows were much the same - featuring emails from listeners, stories from eye witnesses and the latest from Claire.

Friend of the show Jerry Springer was on the phone on the Wednesday to discuss events, as was Joe Grant from EMI in New York. Joe was an American listener who had phoned the show earlier in the year, when they were asking to hear from listeners abroad. Joe visited the UK in January 2002 - link here.

First Introduction Of 2002: download

The new year began badly for Chris, as he split up with long term girlfriend Ana Boulter. He spent the next few months complaining about being single, and asked hot women to ring up the show if they wanted to go out with him.

Stringfellows lap dancer Bonnie Simon duly did, and the two hooked up at a London pub. A few months later Bonnie, who had left her job (not that we are insinuating anything) sold her story to the News Of The World. See it here in our News Archive. Chris never confirmed or denied sleeping with her.

In February, Chris also got himself into hot water with the Broadcasting Standards Commission, when he offered to take Charlotte Church's virginity on the day she turned 16.

The complaints were upheld and Moyles forced to apologise. Despite this, Charlotte has made several subsequent appearances on the show, with Chris even presenting his Christmas Day show live from her mums pub in 2005.

In October 2002 Moyles also got into more trouble, and was severely reprimanded for comments he made in August about Pop Idol judge and Capital FM DJ, Doctor Fox. As the pair continued their long running war of words, spread across the tabloids, Chris said "I'm gonna tear his head off and poo down his neck". Read the full transcript here.

Chris was also named Britain's "Most irritating DJ" in a 2002 poll. Listeners apparently didn't like the way he waffled instead of naming the records he played.

From April 29th - May 3rd 2002, the team presented a weeks worth of shows from America. The Chris Moyles US Roadtrip came live from Los Angeles and Las Vegas. Chris, Dave, Will and Lizzie were joined by competition winner Paul Titley, who was from Cannock and best known for his huge sideburns. Each day "Titters" (as he became known) was set a task, including the time he had to get Starbucks by A played on US radio. Guests during the week long excursion included John Lydon, Noel Gallagher and Elbow. The team also visited Coachella Festival, Warner Brothers Studios and Hugh Hefner's Playboy Mansion.

Producer Will and show exec Mick Meadows were also involved in a car crash whilst out there, but fortunately escaped unhurt.

Chris Returns From Holiday - Clip here

2002 was also the year that Comedy Dave finally (drunkenly) proposed to his girlfriend Emma, after four years together. The £140 wedding ring was a major talking point.

New feature Gym Idol was launched, as Gym Lady Jane announced her departure to the Far East, after two years of hard toil with the team. Scott Isaacs, 28 from Aylesbury, became the teams new personal trainer, but Big Blubber ended the following year.

Jingle Justin, a rather odd but funny Irish fella, also started contributing to the show. He would ask celebrities bizarre questions like "What would you leave Chris Moyles in your will?", and once infiltrated the Popstars auditions (on air) to squirt a water pistol at Geri Halliwell.

Other highlights from the year included the time Chris pretended to be drunk during the World Cup, Dave and Will ballsing up a news intro in his absence - and this. An all time classic clip, where the team reveal to Chris that U2's "live" performance down the line for his birthday a couple of weeks previous hadn't been live. Nor indeed for his birthday. It was from a Simon Mayo session a couple of years beforehand.

In September 2002, Lizzie left the show to produce Scott Mills on Early Breakfast, effectively swapping jobs with Aled Haydn Jones (formerly known as BB Aled), who joined the team as broadcast assistant. Hear Lizzie "become" Aled here. For more on Aled check out his biography.

"Chris, Dave, Will and Aled - Testosterone fuelled, muscle radio."

2002

On Sunday December 1st, Chris presented Radio One's Official UK Top 40 as a guest presenter - celebrating fifty years of the chart. Highlights here. He was proud to introduce Top 20 success for Rikki and Daz, who he had supported on the show all year long, first under the name "Blown Out". Jo Whiley said Chris should have been kneecapped for his involvement.

Daz Sampson went on to represent the UK at the 2006 Eurovision Song Contest.

The years best parodies included Chris's take on Puretone in Purefish's Addicted To Plaice, and the teams brilliant take on Big Brovaz in their Bigger Brovaz spoof.

New features on the show included Freebies at Five, The Radio One Tea Table Update, FA Aled, Dave's Telly Tips and his Tedious Link each day at half five - where he would tenuously link one classic track to another.

On hot days Chris also started paying tribute to the Sunshine Sheilas, and the catchphrase of the time was "I don't drink, Chris Moyles rocks!", as coined by a caller to a Five Live football phone in.

As ever, Chris was named DJ Of The Year for 2002 by readers of The Sun.

The team in Sheffield with Justin Timberlake - May 2003

2003 was certainly eventful for Moyles, if not anything else. The show lost 700,000 listeners, yet Chris still ended up with the biggest promotion of his career.

The year began with the arrival of Moped in February - officially Battenberg's number one Scooter tribute band. MC LMNOP and his posse originally remixed Clocks by Coldplay for the show, but after Chris and Dave loved it so much, they continued to contribute various mixes throughout the year. Their back catalogue includes takes on Bon Jovi, Abba, Guns 'N' Roses and many TV theme tunes/special tributes. Infact in October, they even joined the team at One Live In Brighton for a very special performance, in front of Mr Norman Cook.

Other outside broadcasts in 2003 included a trip to Sheffield to meet Justin Timberlake, followed by a visit to Knebworth (for Robbie Williams' record breaking gig), and then finally a Christmas excursion to Inverness, where the team switched on the Christmas lights.

In August Chris also decided that with half of Radio One seemingly on holiday, and the other half in Ibiza, the team shouldn't be stuck at home. They flew to Ibiza overnight for an impromptu show, hooking up with the "amazing" DJ Sammy - click here.

Chris and Dave on the decks in Ibiza - August 2003

Comedy Dave and Chappers embarked on their "Comic Relief Football Tour" in the spring, which meant a week of special celebrity guests joining Chris, Will and Aled in the studio. These included Gail Porter, Pete Waterman and ex Radio One legend Tony Blackburn.

More importantly however, Moyles raised more money than Scott Mills via text vote, which he was more than pleased about (brilliant clip here).

2003 also saw classic feature Viaduct made a (brief) return to the show, before being binned again.

Other new items included The Afternoon Mystery Sound, Dave's Dictionary Definitions, Huey Lewis & The News, The Monday Surgery, Jonathan Pearce's Football Preview - and Celebdaq Updates courtesy of Paddy O'Connell.

The two funniest features of the year though were undoubtedly Fire At Will (click), which involved throwing cans of lager at Greyhead, and I Look Like Wayne Sleep, Get Me Out of Here (click), which involved pouring pot noodle down Aled's back, whilst he was blindfolded. On both occasions, classic radio.

New parodies included Chris's take on Christina Aguilera, Dizzee Rascal and Robbie Williams, with spoof phone calls courtesy of Big Brother's Cameron Stout also a regular feature on the show.

Channel 4 star Avid Merrion started making regular visits to the studio (which were usually hilarious), and Chris also discovered the BBC internal phone system and the hours of fun it could provide.

Perhaps the funniest moment of the year however came on August 14th, when Moyles presented the first half hour of the show as a cheesy, local radio DJ - with help from his wacky sidekicks Dave and Will. Listen here.

Heat Magazine photo - Dave's Wedding, August 2003

On August 23rd 2003, Comedy Dave tied the knot with his fiancée Emma Pontefract, at Tudor Barns, close to Burnham Beeches in Buckinghamshire. A "bidding war" had previously emerged on the show, with several contenders eager to get exclusive rights to those wedding pics (including us here at chrismoyles.net!). Hear the clip here. Heat Magazine eventually won out, and the copy including Dave's wedding snaps actually sold 30,000 more than the previous week's edition. He said his mum bought six of those.

With Dave subsequently away on honeymoon, Moyles had only Will and Aled for company. It wasn't long before Will was off too though. After nearly three years as producer, he quit the show to join Tiger Aspect Productions, a television production company based in Soho, London. His last show was on Friday September 26th 2003. You can hear pretty much the whole thing in our Sound Vault, with twenty two different clips archived - including his final moments.

His replacement was ex Saturday Show producer Rachel Jones, although Will soon returned to the show in an off air role.

At 2.30pm on Tuesday October 7th 2003, almost five years after the start of Chris's afternoon show, Radio One announced that it was to end. That's because bosses had decided to switch Chris with Sara Cox, and make him only the fifteenth regular host of their flagship breakfast show.

Listen to a special Newsbeat report, interviewing Chris about the move, here. You can also view links to press coverage that accompanied the news here.

With the changes coming into effect from the start of 2004, it meant goodbye to Moyles in the afternoons, and a month of Breakfast pilots leading up to Christmas. Therefore the last ever Chris Moyles afternoon show was broadcast on Friday December 5th 2003.

Urged by management to look forwards and not back, there wasn't too much nostalgia during the last show. There was however a final handover with Mark and Lard, a final chat with long time newsreader Georgina Bowman - and a special song to close.

Remember, Remember the fifth of... January

Previewing Breakfast: Trail here
Radio One Daytime Schedule - Jan 2004

0200 Vicky Marsden

0400 Nemone

0700 Chris Moyles

1000 Jo Whiley

1245 Newsbeat

1300 Mark and Lard

1500 Sara Cox

1745 Newsbeat

1800 Dave Pearce

On Monday January 5th 2004 at 7am, the breakfast radio revolution began.

Chris's first show kicked off with this simply unforgettable five minute opener, put together by imaging company Music4 (the company who make all Chris's jingles). Comedy Dave called it "quietly understated", and it undoubtedly ranks up there as one of the shows' greatest ever moments.

The new show meant extra additions to the team, with old Newsbeat favourites Dominic Byrne and Juliette Ferrington back on the show full time (click for biogs). Jocelin Stainer also took up a behind the scenes role.

Armed with new jingles and new features, Chris set out to confirm his status as The Saviour Of Radio One.

In truth the year couldn't have gone much better. By the end of 2004, the show had added over a million listeners and helped push Radio One's audience back over the 10m mark for the first time since July 2003.

Moyles was also named DJ Of The Year for 2004, by readers of The Sun, Funniest DJ at the Loaded Laftas, and Radio Personality Of The Year at the GQ Awards.

The Chris Moyles Show launched at Breakfast to a huge amount of publicity - newspaper articles, web reviews, billboard advertising (see pic above) and TV adverts.

New daily items on the show included music feature Buzz Off, ramble spot Half Time, traffic spoof One Road Travel and new quiz Car Park Catchphrase. See our features page for details.

The long list of other items on the show during 2004 included: Wes's Chart Update, International Frog Or Dog, Where's Aled?", Reverse-a-Word, Chicks Win Tix, Secret Student, Flat Idol, Rob DJ's Monday Night Pub Quiz, The Moyles Mini Olympics and (the now) infamous King Of Tickets. For classic King Of Tickets audio click here and here.

Other highlights from the year included the day Dave did the show drunk, the day the fire alarm went off on the air, a true karaoke classic being played on Buzz Off - and (perhaps most memorably) the day Dave said Don McLean was dead, only to find out he wasn't, and was gigging in Glasgow shortly after.

New parodies included Chris's take on Estelle, Eamon and Michelle McManus.

Moyles was also instrumental in getting "Mysterious Girl" by Peter Andre re-released, and subsequently to the top of the chart.

Chris's mate Longman started making regular appearances on the show, so called because he is very tall. He owns a sandwich shop in Leeds.

2004 also saw the Breakfast War commence - Moyles Vs Wogan. Hear an early example of the pair trading blows here. Two welders were even sacked in Scotland later in the year, as they argued over which of the two shows to listen to in the workplace.

The Chris Moyles Show team at Euro 2004

In June the team travelled to Portugal to follow England's progress in Euro 2004, with eleven shows live from their villa just outside Lisbon.

Guests included Noel Gallagher, Norman Cook, Mark Lawrenson and Ray Stubbs. The show was also given a summer makeover with new continental theme music, and specially commissioned jingles.

Features included Easy Portuguesey, Big Villa and Aled's Guide To Portugal.

Aside from the trip to Portugal, the show toured the UK (and Ireland) in 2004. Chris and the team presented live from a number of cities, including Newcastle, Southampton, Dublin, Leeds, Liverpool, Londonderry and Birmingham. They were also live from Maida Vale in October for a one-off Travis special.

The promotion to Breakfast also meant a sharp increase in the number of celebrity guests on the show. Favourites in 2004 included Will Smith, Richard and Judy, Simon Cowell and Elton John (an interview which turned the air blue).

Friend of the stars Dominic Byrne also mixed with a wide range of Hollywood A-Listers throughout the year, including Tom Cruise, Uma Thurman, Gwyneth Paltrow and Kirsten Dunst. His line of questioning was usually quite odd, with his favourite being "What's your favourite cheese?".

Chris also interviewed the Prime Minister Tony Blair for Sport Relief, highlights of which are here.

"Chris, Dave, Rachel and Aled - three good reasons to get up in the morning"

Mouldy Lookin Stain on stage in Birmingham, September 2004

Perhaps the defining moment of the show's new found popularity came in October 2004. What started out as a half arsed parody of Goldie' Lookin Chain, eventually turned into this.

The debut single by spoof band Mouldy Lookin' Stain - "Dogz Don't Kill People (Wabbitz Do), featuring the vocal talents of Chris, Dave and Dom, topped the Official UK Download Chart (with proceeds going to Comic Relief).

MLS also entered the Guinness Book of Records for the fastest ever downloaded single - hear Scott Mills break the news to Chris here.

The "band" also (kind of) headlined Radio One's One Big Weekend in Birmingham in September, with a unique live performance in costume (see pic to the left). To celebrate the success of The Stain', chrismoyles.net also started a sister site dedicated to the band. You can still view it here.

Alongside Aled and Rachel, Juliette joined the Stain' as a backing dancer in Birmingham. It wasn't long before she was off though. She left in October 2004 to return to BBC Radio Five Live.

Her replacement was Carrie Davis, and Jules' lasting tribute was her own version of Romeo and Juliet by Dire Straits, performed by her colleagues. Hear the emotional farewell here.

John Peel: 1939-2004

On Tuesday October 26th 2004, news broke that Radio One DJ John Peel had died of a heart attack whilst on holiday in Peru.

The following morning, Chris and the team didn't do their usual show, out of respect. Chris recalled stories about John from his time at Radio One, particularly their feud shortly after Moyles had joined the station in 1997.

In fact in John's autobiography, his widow Sheila Ravenscroft writes about the two DJs and how Peel initially said "When Chris Moyles came to Radio One, I thought about strapping explosives to myself and taking us both out". They later met at a Radio One social gathering, where Peel realised that "he rather liked him".

Chris recounted the stories about how John used to struggle to drive the desk, and how he would often end up playing Chris's jingles out on his show by mistake.

The show went from strength to strength in 2005, ending the year with another huge listener increase of almost half a million, and in the process consolidating Radio One's overall audience at 10.3 million (their highest share in over four years).

The accolades also kept on coming, as Chris was named Personality of the Year at the Yorkshire Young Achievers Awards, and Radio Personality Of The Year at the 2005 GQ Awards.

A Radio Times survey also named Moyles as the seventh most powerful person in UK radio.

When the BBC made weekly show highlights available as part of their Download and Podcast Trial in June, the show also went straight to the top of the iTunes podcast chart. (Incidentally, the whole podcast archive is available to download here).

Chris was however agitated by the continued success of his Radio 2 rival Terry Wogan, and in September 05 decided to launch a campaign to Say No To Wogan! - jingle here.

The movement was in support of people forced to listen to Wogan on the bus, in the car, at work, around the breakfast table and so on. At first a limited number of car bumper stickers, badges and t-shirts were made available through local BBC stations, alongside special wallpapers to print out and stick round the workplace. Amusingly, Wogan's newsreader Alan Dedicoat asked Chris for a t-shirt to wear to his next show. Unfortunately BBC bosses didn't see the funny side though, and Chris was ordered to bin the campaign after just five days.

New features in 2005 included Whattity What, Celebrity Two Word Tango, Sting Ring, Get Dom On It, Yesterday's Weather and Joce Calls Your Boss.

December also saw the last ever edition of hit quiz Car Park Catchphrase. Star guests on the show in 2005 included the likes of Robbie Williams, Ozzy Osbourne, Ricky Gervais, Carlos Bernard and Louis Walsh.

Notably in May, Chris also crossed picketlines at Radio One to present his breakfast show. Although claiming that he would be sympathetic to BBC staff striking over job cuts, Moyles made no mention of it on the air.

In March 05 Chris went fundraising for Comic Relief, as the "Red Nose Rally" took the show from John O'Groats to Lands End in the space of seven days. Driven around in a range of "star cars", including the General Lee, the team helped raise almost £630,000 during their trip. Activities included parallel parking, making pizzas, serving coffee, pumping petrol and cleaning sewerage filters. Dom and Carrie even went feeding sharks. You can view a full archive from the trip here, plus watch Chris presenting the cheque on Comic Relief night in our Video Vault.

Aled, Chris, Rachel and Dave in New York, 2005

The show also took back to the road in December, as the team visited New York for a special weeks worth of shows from the Big Apple. The trip was part of the promotion push supporting Sirius Radio, a satellite radio broadcaster in the States. In a clever marketing move, Radio One was added to its list of stations in July, with shows timeshifted so that Chris remained a breakfast presenter.

The whole team (with the exception of Dom and Carrie) headed out there, for five days of sight seeing and special guests. A montage of the weeks events can be found here.

Broadcasting from the Rockafeller Centre, highlights of the trip included the time exec Rhys was refused entry to the building - and Chris showing off his geeky past. There was also a touching piece from Ground Zero, reflecting of the events of September 2001. Clip here.

Away from the US, Chris and Aled returned to their home towns for live shows. First in January the team visited Aberystwyth, and then as part of Radio One's "DJ's Go Home Week" in late October, Moyles returned to familiar territory in Leeds City Centre.

In a rather bizarre move, the team also presented shows live from Butlins in Skegness, and on board a canal boat in Oxfordshire.

On July 2nd, Chris was anchor of Radio One's coverage from Live 8, joining Sara Cox and Scott Mills backstage.

Chris live in Leeds - October 2005

Of the many highlights in 2005, perhaps the most memorable was when Paddy Kielty was a guest in September. Comedy Dave's quiz "Nic-Nac-Paddy-Wok", featuring Paddy bashing nic-nacs with a wok, had everyone in hysterics (clip in here, as part of the teams "games day").

Other favourite moments were Dave's outburst during the pub quiz, and Aled invading Capital FM live on air.

New parodies included Chris's take on McFly and the Kaiser Chiefs.

2005 was also the year of The Chris Moyles Show Detox, the teams trip inside the Big Brother house (highlights here) - and one of the most memorable performances in Glastonbury history, by the band simply known as Folk Face. Dave and Dom's spoof band (by all accounts) "rocked" the Jazz Tent at Glastonbury in June 2005, only to sadly split two months later. Their break up was blamed on "musical differences".

Radio One Daytime Schedule - Jan 2006

0300 OneClick

0400 JK and Joel

0700 Chris Moyles

1000 Jo Whiley

1245 Newsbeat

1300 Colin and Edith

1600 Scott Mills inc. Newsbeat @ 1745

1900 Zane Lowe

By summer 2006 the show had reached new heights, with RAJAR figures confirming that more people were tuning into Chris than ever before. The figures were up 470,000 from the previous quarter, and brought Radio One's overall figures up to a high of 10.4 million.

Chris also won his first Sony Gold ever, as he picked up top prize for "The Entertainment Award" at London's Grosvenor House Hotel in May. Judges called him "the master of disciplined indiscipline".

Chris was also hitting the headlines for the wrong reasons though, as critics accused him of racism, sexism, homophobia and transphobia.

In May 2006 he notoriously upset actress Halle Berry over an imitation of a "Big Black Guy" during an interview with her and Hugh Jackman - listen to it here.

In June, Chris was criticised by radio watchdog Ofcom for referring to female listeners as "dirty whores".

In the same month, he rejected a ringtone by saying "I don't like that one, it's gay" live on air, which led to a number of complaints to the BBC, arguing that the use of the word in this context was homophobic. Subsequently Lesbian, Gay, Bisexual, and Transgender charity Stonewall marched with placards demanding Chris's dismissal during Europride 2006 in London. According to them, "Chris Moyles is not helping young LGBT people struggling to come out through his comments".

Finally in August 2006, Moyles was also accused of transphobia due to his sketches involving "Tranny Rachel". The organisation Press For Change described the sketches as "a clear example of discrimination financed by the BBC".

In June 2006 Radio One also announced plans to fine DJ's for swearing, thought to be a response to this incident which occurred on Chris's show in February.

On May 22nd, listeners were left in confusion as Chris failed to turn up to present the show, following a day in Cardiff watching his football team Leeds miss out on a promotion to the Premiership. The BBC later insisted it was part of a pre-planned stunt, although Radio One's early morning hosts JK and Joel were forced to stay on for a six hour shift.

New features in 2006 included Celebrity Tarzan and Beep Beep Busters, although the latter was axed after only four months.

Guests included Chris Martin, Beyoncé Knowles, Patsy Kensit and old friend of the show Billie Piper, in one of Chris's best interviews in years (download).

The team also travelled to Maida Vale for a live Take That special in April, and caught up with the Queen Of Pop, Madonna, backstage at the Brits in February. Hear the leaked, unedited version of their chat here.

Moyles was also introduced to Her Majesty the Queen in April 2006, as part of her visit to officially re-open BBC Broadcasting House in Portland Place, London.

New song parodies included Chris's take on Nelly Furtado and Lilly Allen.

Chris and Dave with England fans at The World Cup, 2006

In June 2006 the team once more packed up their bags and headed off overseas, to follow England's fortunes in the FIFA World Cup 2006.

The show came live from two separate locations - a chalet in Grafenhof (near Frankfurt) and BFBS Radio at the Herford Army Base.

All the team (bar Dom) were live for three and a half weeks, with guests including Razorlight, Embrace, Noel Gallagher, Alan Hansen and Ian Wright.

Highlights included Chris playing out spoof German ads and composing a parody for Dom, who was supposedly coming out to visit them (England then got knocked out and it never happened).

The Chris Moyles World Cup Song also went down a treat, initially available to buy via download for a short period. You can also find fools dancing to it on YouTube.

The team returned to London on July 3rd 2006.

2007 will mark a decade of glorious radio for Chris Moyles, who on July 28th, will have been The Saviour Of Radio One for ten years.

Make sure you still catch him while you can!

The Chris Moyles Show is weekday mornings from 7-10am, on BBC Radio One: FM, Digital and Online.
Live With Chris Moyles, Channel 5 - 2002

Aside from Chris's radio work through the years, he has also branched out into television - (although it must be said) not to the same degree of success.

In 2002 he landed his own own nightly entertainment show on Channel 5 - Live With Chris Moyles. Produced by former Radio One DJ Chris Evans and his UMTV production company, the show was commissioned for a 13 week run, starting in September, airing five nights a week at 7pm.

It was seen as the follow up to TFI Friday and Chris's big chance to make a name for himself on TV. Broadcasting live from a pub in North London, Chris would host the show from behind the bar, with features such as Push The Pint and Off The Top Of My Head. He was determined to make his new project a big success, despite the clash with his radio work.

Unfortunately, things didn't quite go according to plan. Ten minutes into the first show, a caller made a four letter outburst live on the air, and it was practically downhill from there. Viewing figures dropped as low as 200,000 and Chris eventually departed by "mutual consent" in January 2003.

He was replaced for the second series by XFM DJ Christian O'Connell. You can see a few clips from the programme in the chrismoyles.net Video Vault here, and check our TV Reviews Archive to read more.

Chris presenting "Live With Chris Moyles"..

Chris's first TV work came in 1998, when he was given his own weekly show on the now-defunct UK satellite and cable channel UK Play. The Chris Moyles Show (see pic left) featured both Chris and Comedy Dave presenting a rather odd but amusing half hour mix of music videos, features and celebrity guests.

Items on the programme included Viewers Letters, Fake Interviews, Goodbye Song and The Bubble Rapper. The show ran for two series', and you can view nine full episodes in our Video Vault, including the infamous "carrots" episode - where Dave inserted carrots up his nostrils.

In 1999 Chris joined forces with MTV star Donna Air to host a revival of the ground-breaking music show The Tube. The duo presented a one-off extravaganza on Saturday 20th November for Sky One, beamed live from The Tube's original home, the Tyne Tees studio in Newcastle.

In June 2001, Chris was also a one off guest presenter on Channel 4's The Big Breakfast, joining co host Richard Bacon.

He also appeared several times on the BBC's former music show Top Of The Pops - first with Jamie Theakston at the TOTP Awards, and then later in 2004/2005 (on one occasion with the entire radio show team).

His other TV credits include his infamous appearance on Never Mind the Buzzcocks (1998), plus Showbiz Weekly (1998), Casting Couch (1999), A Question of Pop (2000), The 100 Greatest Kids TV Shows (2001), I Love the 1990's (2001), The Springer Show (2001), Fame Academy (2002), Patrick Kielty .. Almost Live (2002), Stupid Punts (2002, 2003), This Is Your Life - David Dickinson (2003), Bo Selecta (2003), Later with Jools Holland (2003), Big Brothers Little Brother (2003, 2004, 2005), BBC FA Cup MOTD (2004), Reverse-A-Word (2004), Children In Need (2005) and Comic Relief: Red Nose Night Live (2005).

Chris was also the voice behind The Villa on Sky One, and appeared in the video for Avid Merrion's 2003 single Proper Crimbo.

He has featured in two BBC TV advertising campaigns for his Radio One Breakfast Show, plus one for BBC Sport.

Chris singing on "Celebrity X-Factor" in 2006

In May/June 2006 Moyles appeared on a celebrity version of ITV's music talent competition X-Factor, entitled X Factor: Battle Of The Stars.

Under the stewardship of Louis Walsh, Chris reached the semi finals, losing out to Matt Stevens and (eventual winner) Lucy Benjamin.

Over the course of seven consecutive nights, Chris wowed the crowds with his performances of What A Wonderful World, Burning Love and Ain't That A Kick In The Head (click the links for audio).

Depending upon when you are reading this, Chris's upcoming/most recent TV work includes an appearance with his family on ITV1's newly revamped Family Fortunes show - plus a brief role in BBC1's hotel drama Hotel Babylon.

Since moving to the Breakfast Show, Chris has also become a "moviestar" - featuring in three blockbuster films. Not visually, but as a radio DJ. The films in question are 2004's Wimbledon (clip here), and 2005's Robots and War of the Worlds.
Chris Moyles Trivia:
- Chris was nearly named Rory Moyles by his mum

- The first record on his afternoon show was "Where's The Love" by Hanson, played on 12/10/98

- His last record on the afternoon show was "My Way" by Sid Vicious, played on 05/12/03

- Chris began the Breakfast show by playing 'Flowers In The Rain', by The Move. This was also the first record played on Radio 1 in 1967.

- The American voiceovers heard between songs on Chrisís show are done by Paul Turner. Paul has worked on a selection of American radio stations/shows through the years, including Howard Stern and K-ROCK in New York. He is currently the image voice for CNN and Fox Major League Baseball in the States, and began recording stuff for Moyles when he worked in local radio

- Chrisís producer on Capital FM was Daryl Denham, who has subsequently presented for (amongst other stations) Hallam FM, Century FM and Virgin Radio

- Before he joined Radio One, Chris used to post regularly to Usenet radio newsgroups (heís a closet geek!). You can view a collection of Chrisís postings by clicking here

- At the Brits in 2000, the band 5ive won the award for Best Pop Act. In his acceptance speech, band member Jason "J" Brown promised to find Moyles and insert their award where the sun doesnít shine (clip here)

- Chris is managed by Vivienne Clore, a talent agent specialising in comedy and multi-skilled presenters. He has been with Vivienne since summer 2000, and was previously managed by ex Radio One DJ Bruno Brookes

- Chrisís face appears on a character in 24: The Video Game - see the picture here

- On the 6th August 2003, he was involved in a car crash alongside Comedy Dave. Both escaped unhurt

- On June 14th 2004, Chris appeared in a cameo role on Radio 4 soap The Archers

- In his spare time, he likes to play on the XBox

- In 2005 it was leaked to The Sun newspaper that Chris is on a contract with Radio One worth £630,000 per year, more than double the second-highest earner on the station

- His autobiography, " The Gospel According to Chris Moyles: The Story of a Man and His Mouth" is to be published by Ebury Press on October 5th 2006