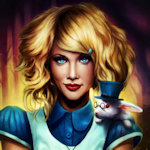 By
Alice
- Mon Sep 10, 2012 5:00 pm
- Mon Sep 10, 2012 5:00 pm
#475618

The following files have been added to the SoundVault:
Rob DJs Monday Night Pub Quiz 04.09.12
[
download
] - Rob DJ Monday Night Pub Quiz with Rob DJ live from leeds.
Dave Drunk Maths 08.07.2004
[
download
] - Dave is a little tipsy. Hear how he tries to work how much money goes to Sports Relief.