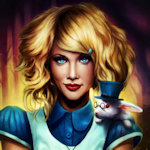 By
Alice
- Mon Jul 16, 2012 5:00 am
- Mon Jul 16, 2012 5:00 am
#470140

The following files have been added to the SoundVault:
Chris on Friday Night with Jonathan Ross, 27.03.09
[
download
] - Chris appears on Jonathan Ross to talk about his Kilimanjaro climb.
Chris and team on This Morning, 14.09.09
[
download
] - The whole team appear on This Morning to celebrate their new record as longest serving Radio 1 breakfast show.
Rapping to Run DMC, 23.12.10
[
download
] - Chris, Dave and Dom try their hand at rapping along to Run DMC vs Jason Nevins' 'It's Like That'.