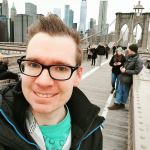 By
James H
- Thu Sep 17, 2015 8:13 am
- Thu Sep 17, 2015 8:13 am
#505723
Topher wrote:

VirginMediaPhil wrote:Interesting quote from the eRADIO newsletter:



We hear Chris is in charge of everything from 6.30-10 at Radio X, even down to the ad minutage and Facebook page. It's amazing what you can demand when you've been the longest serving presenter on the Radio 1 breakfast show.



https://madmimi.com/p/b8aca6?fe=1&pact=33113051806


I'm surprised about the ads - because if I were him and I had that power I would be pushing for no ads and I don't think they would allow that, there must be a minimum number of minutes for ads.
If it's a new station there could be a new clause that states no ads between 6.30 and 10, although it's always a station's most lucrative spot so unless O2 paid through the nose to exclusively sponsor it, I can't see that happening.
Crunchy Nut Cornflakes are just Frosties for wankers.