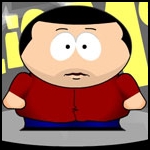 - Tue Sep 15, 2015 5:05 pm
#505651
Chris just posted this on Periscope, with him and Dom:
https://www.periscope.tv/w/aMhANjU2OTgx ... fKS69jyN4=
Still good together.
I think the show's going to be great fun.

CM
Chris
- "The Strictly Come Drinking Game with err, Len Goodman."
Dave
- "Hmm, out for Christmas next year...er...we're not sure on the title yet, but you know, that's a possibility."
Chris
(Starting to laugh) - "We'll have to change the title..."
Dave
- "Yeah, yeah.....(uncontrollable laughter)"