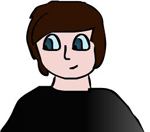 - Wed Jul 11, 2012 9:19 am
#468551
Well I didn't expect to hear that this morning. I thought he was certain to keep going for a few more years what with the new contract.

Been listening to the show for years, and like a lot of people on here it's been one of the best parts of my day. The best motivation to getting out of bed, at least. I've made some friends though it too (and a not-so-friends, but we'll work that out eventually).

On successors:

Sara Cox and Greg James are welcome.
Matt Edmondson - I messaged him once, when we both had about 100 subscribers on youtube. No reply. Will never forgive.
Scott Mills - If he does get the job, I hope he'd talk more. If people want music they tune into a music station.
Last edited by
GottaBeAndrew
on Wed Jul 11, 2012 9:20 am, edited 1 time in total.
I've met billy on security.